Click on the company logo to shop the site!
Skincare Inspired by Ancient Beauty Rituals
Rooshy Roy, CEO
High quality personal care products for men at an affordable price.
Narae Chung and Jacqueline Oak, Co-Founders
A space created to normalize the conversation of women's sexual health and wellness, to showcase the amazing services and products available to make women's lives easier, and to empower women to treat their bodies like the Queen they are.
Jelece Morris, Founder
Pure & natural products skincare and home products made in the USA.
Rachel Delia, Founder

Providing the best possible natural products to make your beauty shine while also keeping your health in mind
Hye-Cheong Pang, Founder & CEO
Products that make breast pumping more efficient to help more moms reach their breastfeeding goals.
Adriana Vazquez, Sujay Suresh Kumar, Shahir Salyani, Core team
We're reinventing feminine care. Starting with high-quality, natural ingredients that you can trust.
Alex Friedman, Co-Founder
Personalized herbal formulas. Your body. Your Cycle. Your Way.
Lulu Ge, Founder and CEO

Comprehensive Gut Health, Simplified.
Kate Kim and Ryan Morgan, Co-Founders
SEveryday TLC whenever, wherever from head to toe.
Kathy Chou, Founder and CEO
We offer natural, clean, modern scents that are hypoallergenic and free of toxic chemicals.
Cat Chen, Founder and CEO
For the exceptional and expecting woman who doesn't want to lose her identity to 'pregnant,' Superkin is the high tech, low maintenance maternity wear brand that dresses her— not the bump.
Miriam Williams, Co-Founder

Collecto is a luxury wedding registry and online retailer providing access to the world's finest homeware designers.
Federika Longinotti-Buitoni, Founder and CEO
By delivering curated outfits directly to your destination, we allow you to travel light and spend more time planning what you're going to see than what you're going to wear.
Angela Jiang, Co-Founder

Bra shopping, without the BS. Committed not only to lifting up your ladies, but also to lifting up the future generation of leading ladies.
Jenna Kerner and Jane Fisher, Co-Founders
The perfect work pant – machine washable, non-wrinkle, big pockets and a flattering cut.
Melina Flabiano, CEO

Create a custom wedding dress from home.
Ly Cecilia Nguyen, Co-Founder and CEO
Inspired by the work-life balance thing, we create "workwear" for everywhere.
Dorie Smith and Emelyn Northway, Co-Founders

Body wear that's worn to be forgotten. Intentionally minimal in style and made with silky smooth materials, we want to be the foundation women can rely on.
Phoebe Kunitomi and Leigha Field, Founders
Building a world where plus thrives. Dimensional Sizing™ system means clothes are made for the way our bodies really are. Fashion that truly fits. Finally. 
Lauren Jonas, CEO and Founder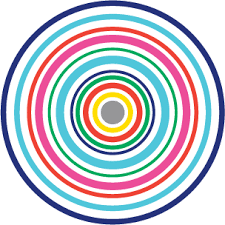 Primary makes awesome kids' basics at reasonable prices.
Christina Carbonell, Co-Founder
Classic clothing paired with brilliant custom linings, in collaboration with artists.
Rel Lavizzo-Mourey, Founder and CEO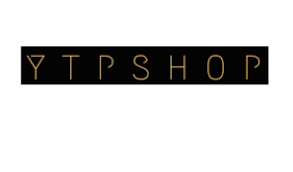 YTPshop aims to spread African fashion with the world, and to promote awareness of the diverse cultures across Africa. It is a source of social awareness and economic empowerment. 
Yinka Taiwo-Peters, Founder
Just one piece for all women designed to be worn as a dress, shirt, jacket or skirt, Zuri is on a mission to change the way that women think about their closet. With a broad range of sizes and a perfect fit for all, this truly is one dress for all women. 
Sandra Zhao, Co-founder
The ultimate fashion accessory playground.
Daniella Yacobovsky, Co-Founder
The stylish flat that's secretly a slipper
Marisa Sharkey, Co-Founder
Fusing fashion with athlete-caliber function, Dagne Dover products are designed to support you in living smart.
Melissa Mash, CEO and Deepa Gandhi, COO
Beautiful and functional cookware —  empowering and equipping home chefs to cook more frequently. 
Maddy Moelis, Co-Founder
In partnership/collaboration with women-owned businesses and local artisans in Africa, we make handbags that make women feel strong, confident, and secure.
Tomide Awe, CEO
Access the ultimate jewelry collection: Rent, Wear, Buy What You Want, Return.
Meaghan Rose, Founder and CEO
The home collection of your dreams, priced for your reality.
Rachel Cohen and Andres Modak, Co-Founders
Created as the place for amazing, beautiful, dainty little things.
Nadine McCarthy Kahane, Founder
A seamless blend of elegant design, impeccable quality and innovative construction. Sleek, structured bags designed to carry your life in style.
Coral Chung, Co-Founder and CEO
ZHU's artisanal bags are designed in New York, handmade in France, and crafted with vegetable-tanned Italian leather and natural dyes made of resin and fruits.
Zhu Oruif, Founder
Elevate your tea experience with handcrafted aged tea.
Ashley Lim, Founder and CEO
A first-of-its kind vegan cookie that is made without added sugar, added fat, or artificial ingredients.
Gayatri Karandikar, Founder
Snacks for dogs, made with delicious, nutritious, and planet friendly cricket protein.
Haley Russel, Co-Founder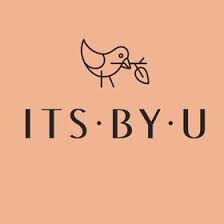 Do-it-yourself arrangement kits with farm-fresh blooms, by subscription.
Caroline Strzalka, CEO and Co-Founder
AdmissionsCheckup helps students send a winning application through unmatched college admissions assistance. 
Stephanie Klein Wassink, Founder
The American Made Marketplace
Geralyn Breig, CEO
We curate unforgettable gifts for clients, employees and events — gifts that stand out and do good. When you want to send a unique gift that also expresses your company's commitment to social good, Packed with Purpose is the perfect solution.
Leatt Rothschild, Founder